Alas my poor thread, I have neglected you too long! Thankfully work/family/travel has largely wrapped up for the season, so now I can sit down and start updating again. While I haven't been able to update, I've at least been busy. Plenty of stuff to update over the next little while, but first up I figured I'd show what I'm working on right now.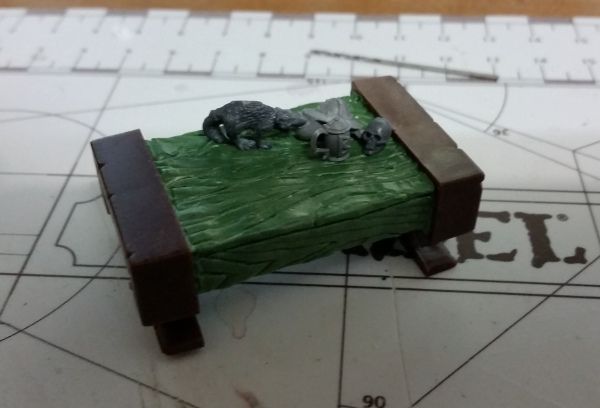 Having been digging around the internet (Well, dug around, it was months ago) I saw plenty of terrific examples of some very talented folks having taken their furniture game to the next level. Sadly I do not possess such mad skills... yet! No better way to learn than to hop to, so I started with tables, the throne, and weapons rack. I also pillaged my bitz boxes to find some appropriate pieces, having almost nothing at all to do with covering up spots where I messed up with my green stuff. The skull is from the newer Skeleton kit from Warhammer (Great kit by the way), and the rat is from pretty much any Skaven kit I believe...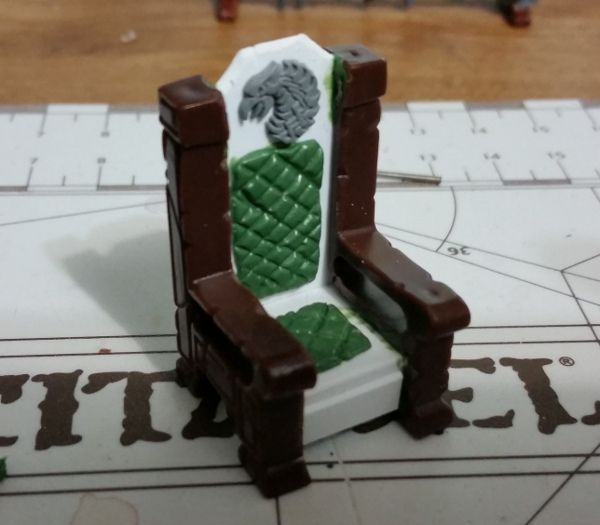 The icon on the back of the throne is from an old 6th (?) Edition Warhammer Fantasy Dwarf Shield.
Progress continues!