Hi all !
Blood Angels Terminator Squad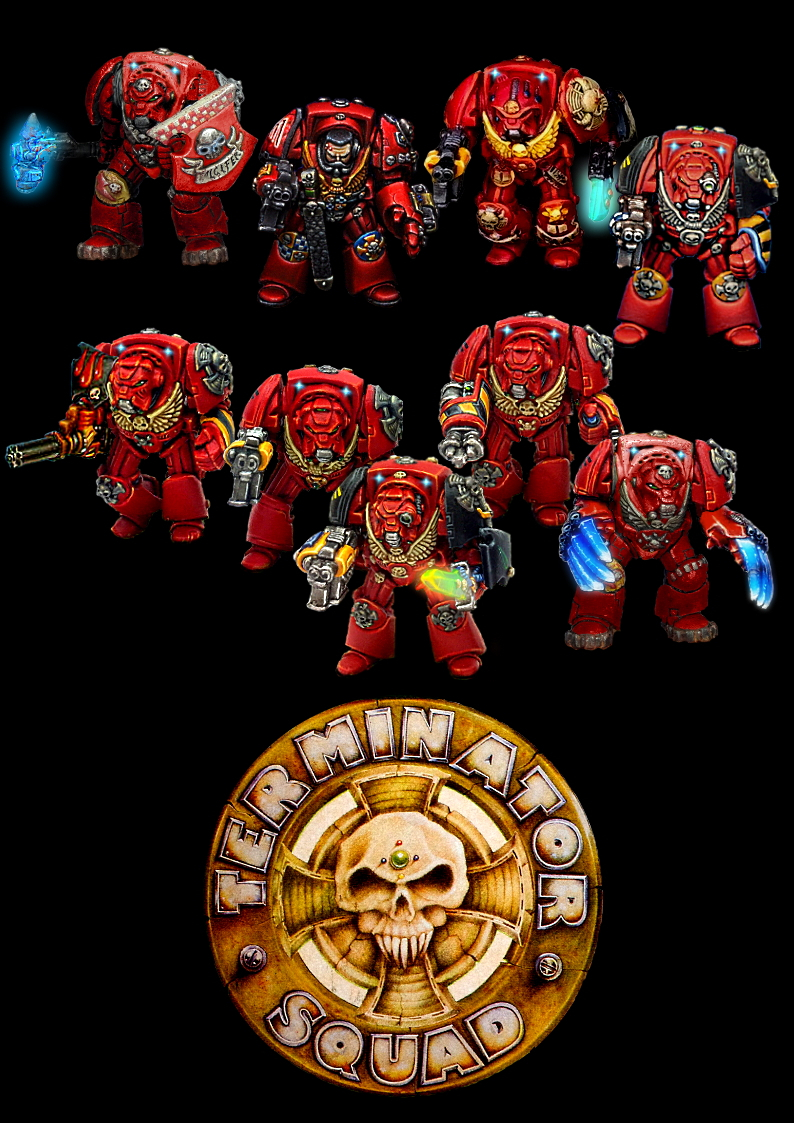 Here are some Blood Angels Terminators minis, enough to build some various squads with different weapons (Storm Bolters and Power Gloves, Assault Cannon, Heavy Flamer, all with Chain Fists variant, Lightning Claws, Thunder Hammer and Storm Shields) and some Characters like Librarian, Captain, Sergent with weapon variants. Those Paper Minis are builds from Citadel Miniatures photos from 90' to be used with the Space Hulk V1 rules, but you can use them for the Space Crusade new Space Marines Terminator rules from White Dwarf.
https://drive.google.com/file/d/1Os4wJj ... Gb1L6gVbqo
Power Armoured Space Marines for Space Hulk
Here is a set of Power Armoured Space Marines Paper Minis (perfect to play the Denzark's Hammer mission from Space Hulk Campaign of from White Dwarf 120). You'll find enough paper minis in the Ultramarines style to build up two Tactical Squad (each with 7 Space Marines troopers with Bolters, 1 Flamer, 1 Marine with Missile Laucher and 1 Sergent with Bolter and Power Fist).
https://drive.google.com/file/d/1PvtBb_ ... X4wu4/view
HOPE YOU LIKE THEM !